The Bout of Books read-a-thon is organized by Amanda @ On a Book Bender and Kelly @ Reading the Paranormal. It is a week long read-a-thon that begins 12:01am Monday, May 11th and runs through Sunday, May 17th in whatever time zone you are in. Bout of Books is low-pressure. There are challenges, giveaways, and a grand prize, but all of these are completely optional. For all Bout of Books 13 information and updates, be sure to visit the Bout of Books blog. - From the Bout of Books team.
I made some decent progress today (day 4) and I was able to finish one of the books I was reading.
Today's challenge is brought to us by
Ranty Runt of a Reader
and asks participants to share one book that you believe will be considered a classic in 100 years.
Here is my response: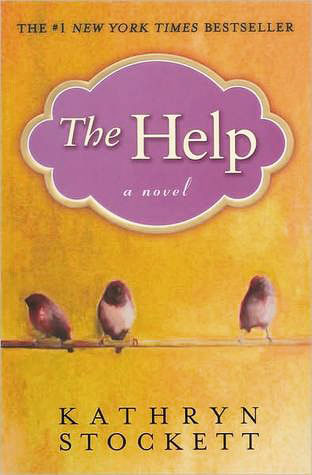 Title:
The Help
Author:
Kathryn Stockett
Why:
Set during the civil rights movement of the 1960's, this book tells of a turbulent time in America's history. In only 5 decades society has come so far in terms of race acceptance, imagine where it will be in 100 years.
It is a timeless story of friendship, love and right and wrong.
Bout of Books Read-a-thon
Day 4 Totals
Total Pages Read: 156
Total Challenges Completed: 1
Total Time Read Day 4: 3.5 Hours
Books Completed: 1
Books Read:
Beachcombers by Nancy Thayer (Audio format approx 63 pages read)
Treasures of the North by Tracie Peterson (27 pages read)
Have a Little Faith by Mitch Albom (66 pages read) COMPLETED
Bout of Books Read-a-thon
Overall Totals
Total Pages Read: 590
Total Time Read: 12 hrs 48 minutes
Total Challenged Completed: 3
Total Books Completed: 2