It's Monday! What Are You Reading? is a place to meet up and share what you have been, are and about to be reading over the week. It is hosted by Kathryn at Book Date.
As I look back over the past couple of week's blog posts. they seem just as disconnected as I feel. So I just wanted to take a moment to address that and share what has been going on in my life lately.
Back on the 12th of this month, the Ho Ho Ho Read-a-thon kicked off. I was looking forward to participating in this one because I thought it would help get me into the Christmas spirit. Little did I know that things were about to become a lot more stressful.
That Friday I had a doctors appointment to get my pacemaker checked and ended up coming home with date booked for surgery. After almost 5 1/2 years I need to get a new device implanted. Now, I'd like to clarify that this isn't open heart surgery (thank god!), but because I have been dealing with a lot of trauma from past heart related experiences and this has really set me off. Its brought back so many bad memories.
Then the next day, my Dad had a health scare and we spent much of the following week at the hospital with me. Thankfully he is doing much better now though and is on the mend. But it has all been a lot to handle.
My reading has definitely fallen by the wayside. To tell you the truth, I am having a very hard time concentrating on anything at the moment. So that is why I have been feeling so disconnected lately.
The days leading up to my surgery are getting shorter and shorter ( a week tomorrow to be exact) and to add insult to injury that just so happens to be my anniversary with my Hunny. Not exactly an ideal way to spend our special day, but that's life right?
Christmas is coming so quickly and for the first time (that I can remember), I'm just not into it at all. I can't even be bothered to decorate. Bah Humbug indeed!
Anyway, that's my update.. Let's talk about books:
I am currently somewhat reading: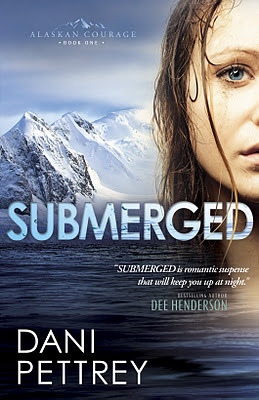 Which is actually a really good book and I am enjoying it despite not being in much of a reading mood. It is an adventure story set in beautiful small town Alaska. This is the first book in the Alaskan Courage series.
This is a Netgalley and the third book in the Kurland St. Mary Mystery series. I read the second book and quite enjoyed it. So I was really looking forward to this installment. Unfortunately I am having a very hard time getting into it. I hope this is just due in part to my mood and not the story. I am going to keep plugging away at it though and hopefully I will begin to enjoy it more.
Thats all for today. Stay tuned for my monthly wrap up coming soon.
Hope you all have a great week and happy reading to you/