About The Mapmaker's Children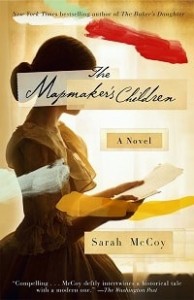 • Paperback:
336 pages
• Publisher:
Broadway Books (February 9, 2016)
Have you ever wondered if your decisions could change the course of history? Questioned whether or not bad things happen for a reason?
In Sarah McCoy's
THE MAPMAKER'S CHILDREN: A Novel (in paperback
February 9, 2016
), two women's lives are inextricably linked as they struggle through personal conflicts and wade through mysterious secrets. As the chapters alternate between these two commanding female protagonists, the reader must redefine courage, family, and destiny alongside these two remarkable women. Sarah Brown, the fiercely independent daughter of abolitionist John Brown, is a talented artist in 1860s West Virginia. When Sarah discovers that she cannot bear children, she turns her skills toward helping others and becomes one of the foremost mapmakers for the Underground Railroad. Taking cues from Slave Quilt codes, she hides maps within her paintings as the United States moves toward a bloody civil war. Over one hundred and fifty years later, Eden Anderson, a modern-day woman struggling to conceive a child, moves into an old house in West Virginia as a last-ditch effort to save her marriage and start a family. When she stumbles across part of an old porcelain doll in the root cellar, Eden slowly uncovers a dramatic connection to the Underground Railroad.
McCoy, whose novel
The Baker's Daughter
was a nominee for the 2012 Goodreads Choice Award for Best Historical Fiction, spent three years researching the Brown family history. This research became the basis for her inventive narrative, one in which McCoy honorably portrays the spirit of the real Sarah Brown and imagines her ties to the fictional Eden. Skillfully plotted and magnificently transporting,
THE MAPMAKER'S CHILDREN
highlights the power of community and legacy, illustrating the ways in which history and destiny are interconnected on one enormous, intricate map.

Purchase Links
My Rating: 4/5
The Mapmaker's Children is a dual time period story that alternates between 2014, New Charlestown, West Virginia and pre-Civil War America. It wasn't until I reached the end of the book that I learned that McCoy's character Sarah Brown was in fact a real woman. Although this is a fictional account of the abolitionist's life, it shows a great deal of research done by the author.
In the beginning I found Sarah's storyline to be rushed and skipped ahead, leaving out some background detail. I also admit it took me some time to get into this story and to warm up to Eden. However the beautiful writing and my curiosity of how the two characters would connect, kept me reading.
In the end I was glad I continued reading, as I would learn a lot about the Underground Railroad and even come to have a better understanding of Eden. A cute puppy named Cricket, next door neighbour Cleo and a town-full of wonderful residents also helped to make The Mapmaker's Children more enjoyable.
An added bonus to this book was the inclusion of a readers guide, an essay by the author and a music playlist to pair with the story.
I would recommend The Mapmaker's Children to those who are interested in reading about the abolitionist movements and the Underground Railroad.
About Sarah McCoy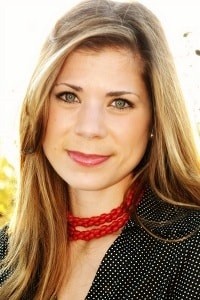 SARAH McCOY is the
New York Times, USA Today,
and international bestselling author of the 2012 Goodreads Choice Award for Best Historical Fiction nominee
The Baker's Daughter
as well as
The Time It Snowed in Puerto Rico
and the novella "The Branch of Hazel" in
Grand Central
. She has taught English writing at Old Dominion University and at the University of Texas at El Paso. She calls Virginia home but presently lives with her husband and their dog, Gilly, in El Paso, Texas. Sarah enjoys connecting with her readers on
Twitter
at @SarahMMcCoy, on her
Facebook Fan Page
or via her website,
www.sarahmccoy.com
.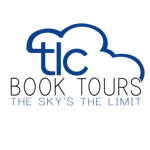 I received a copy of The Mapmaker's Children by Sarah McCoy from the publisher and TLC Book Tours, in exchange for an honest review.