As we make our way through the first full week of 2016, we are discussing our resolutions for the year. Normally I am not one for setting a strict resolution for myself, because lets face it; I know I won't keep it. So instead I am going to list some blog and reading related goals and good intentions I hope to achieve and stick with over the next 12 months.
1. Having completed my Goodreads challenge early and upping my total goal several times in 2015, this year I plan to set a goal that will actually challenge me, without being too daunting.
2. I would like to connect more with my readers and fellow bloggers. I hope to get to know them more and make some new friends. To do this I plan to get more involved in comments and discussions.
3. I would like to set up a good posting schedule so that I am updating more throughout the week.will be using this notebook to keep track:
4. Also using my notebook I will keep track of my monthly reviews and when they are due to be posted. This way I will keep up with my deadlines.
5. Aside from my annual Goodreads challenge I will be participating in some new challenges this year. Two of those include:

6. Being from a small town my local library has a small amount of cardholders and unfortunately it is struggling to compete with larger branches. This year I hope to do my part as a community member and borrow more library books both in physical and audio copy.
7. I hope to take time to re-read some old favourites including the Harry Potter series.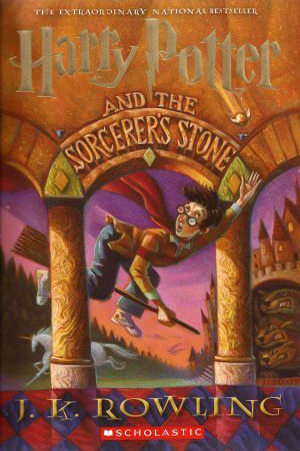 8. And to catch up with and finish some series I am behind in. Like;
...And...
9. I plan to keep up with DNF'ing books that I can't seem to get into or like.
10. And last but not least I want to just simply have fun, because that really is why I blog afterall.
Do you normally set a New Years resolution for yourself? If so what do you hope to achieve this year? If you participated in this weeks Top 10 Tuesday don't forget to leave me your links in the comments.