Sunday Wrap-up: December 27 2015
Offline Ramblings:
This past week was crazy with Christmas preparations. I managed to get all my shopping done before Christmas eve, which I was pretty impressed about. Still I felt stressed out getting everything ready and my Christmas spirit just didn't end up coming at all. Here is how my holidays went:
Christmas Eve
We spent Christmas eve over at my parents house, with my brother, sister in-law and aunt and uncle. We had a big yummy turkey dinner. There's nothing like my moms home cooking. Then we exchanged gifts with my Aunt and Uncle.I got some nice PJ's and an Indigo/Chapters gift card. I am looking forward to using it.
Later we played a couple of games of Cards Against Humanity, which was absolutely hilarious.
Christmas Day
The next morning we went back to my parents house to open our gifts, which is our tradition. Then we had a nice big family breakfast with all the regular favourites: bacon, eggs, toast and fruit. I also made a hash brown and sausage slow cooker casserole, that went over well. I will share the recipe here on my blog later this week.
I got some nice gifts this year. Mostly things that we needed like: bed sheets, a new kettle and a set of kitchen utensils. The hubby got me some fun things including;
A cool colouring book
And..
Boxing Day
Boxing day brought another delicious turkey dinner, this time with my in-laws and family. Then we played some more Cards Against Humanity.
So all in all, despite my lack of Christmas spirit it went well and was spent surrounded by those who mean the most to me.
On the blog:
Recent Posts
Upcoming Posts
Tuesday December 29
Book Review: Submerged (Alaskan Courage #1) by Dani Pettrey
Wednesday December 30 2015
Christmas Morning Breakfast: Crock-pot Hash Brown and Sausage Casserole
Friday January 1 2015
Monthly Wrap-up: December 2015


Books Read: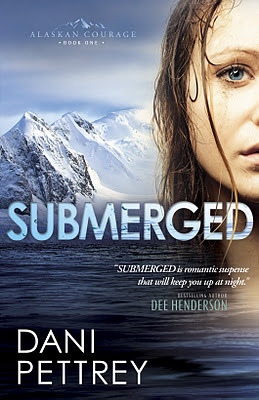 Completed. Rating: 5/5
Completed. Rating: 4/5




Currently Reading:


I hope that all who celebrate had a wonderful Christmas!
-Melissa Lee
Today I am linking up with:
The Sunday Post hosted by Kimba @
Caffeinated Book Reviewer
It's Monday! What Are You Reading? hosted by Kathryn @
Book Date