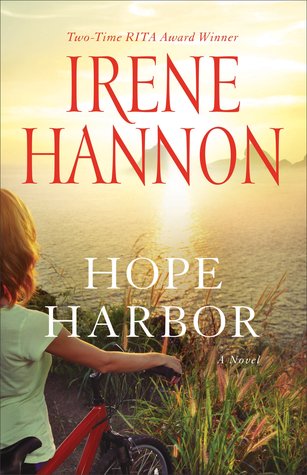 Title: Hope Harbor
Author: Irene Hannon
Published: August 2015
Published By: Felming H. Revell Company
Format Read: Trade Paperback
Genre: Christian Fiction, Contemporary, Romance
Date Read: August 15 2015
Rating: 3/5
I was sent a copy of Irene Hannon's Hope Harbor, by the publisher in exchange for an honest review.
Set in the small coast side town of Hope Harbor Oregon, the lives of three strangers, all dealing with loss are about to be changed forever. Michael Hunter hopes to find some peace of mind when he decides to take a trip to the town his late wife vacationed in as a child. Here he would cross paths with a struggling cranberry farmer and an antisocial widow who keep their own personal pain guarded close to their hearts. Hope Harbor is a story about new beginnings and second chances.
This is my first time reading a book by this author and I enjoyed the descriptive writing style the story followed. I didn't find the plot to be overly exciting, however it brought a sweet smooth reading experience for this reader and it kept my attention throughout.
A handsome stranger coming to town and changing the lives of a known recluse and a workaholic in such a short amount of time does seem a bit too good to be true. I found Michael's character to be a bit too perfect, even though he was battling with his own grief and guilt. Tracey wad a hardworking character and I enjoyed the parts that showed her relationship with her Uncle Bud. She did tend to be rude to Michael at times. Thankfully Bud was able to be a voice of reason. The true meaning behind Hope Harbor, was able to eclipse these character irks though. The point of the story is that things do happen for a reason and blessings come in all shapes and sizes.
I would recommend this book to people who enjoy contemporary fiction that centres on second chances.