Hello everyone,
Well this week was kind of a write-off for me as I hardly got anything accomplished. I have been feeling really run down and tired, probably because of the humidity outside. It feels like there is an elephant sitting on my chest. I've named him Peanut and he returns to me every summer, ha. So I spent a lot of time sleeping and watching the latest season of Orange is the New Black.
Speaking of Orange is the New Black I watched the last episode of the season tonight and I'm kind of conflicted with my feelings. It was an entertaining season but maybe not as shocking as the previous three. The last scene sure left on a cliffhanger. Now we all have to wait until next summer to see what happens. That is if it is being renewed. Does anyone know if this has been confirmed? I hope so as I'm not quite ready to say goodbye to the ladies of Litchfield just yet.
My latest picture on Instagram was from earlier today. This is my little Nova being cute..
Follow me on Instagram if you like. My username is @melissaleesmanyreads
My Reading Progress:
Shortly after I posted my wrap-up last Sunday, I completed the following book..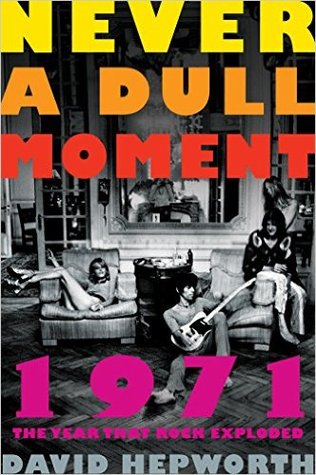 I gave it a 3.5/5 rating.
I really hoped to have gotten another book completed last week, but I was having trouble concentrating on what I was reading. I did make some progress though, which is better than none. We all have those weeks sometimes though. don't we?
Recent Posts:
Coming up this week:
Tuesday: Book Review: The Sea of Monsters (Percy Jackson and the Olympians, #2) by Rick Riordan RATING: 3/5
Wednesday: My Top 5 Favourite Songs from 1971 (As inspired by 1971- Never a Dull Moment: Rock's Golden Year by David Hepworth)
Thursday: ML's Worth a Watch: Orange is the New Black Season 4 and Orange is the New Storytelling with the Real Piper and Larry
Friday: Monthly Wrap-up: June 2016
And that is all for now. Hope you all had a great weekend.
Happy reading!