I would like to wish all the fathers out there a wonderful day! Unfortunately I didn't get to see my dad today as we were both busy, but I hope to see him and give him a big hug tomorrow. In past years we have gotten together as a family for a nice dinner or a day out. One thing I love to do with my dad is go to hockey and baseball games. I really hope we get to go a Blue Jays game sometime this summer.
Did you do anything to celebrate with your dad today?
Yesterday (Saturday) I went to a wedding for one of my oldest friends. We grew up on the same street as children and went to the same elementary school. I was so happy to have been invited to her special day. It was a beautiful and meaningful wedding. It was also fun to get all dressed up and have a nice night out. My partner and I haven't done that in a long time. I must say he does clean up nice hehe.
Here is a picture of the dress I wore:
Not the best picture, but you get the point. The brand is Marc New York and I bought it from Sears. I dressed it up with some gold jewellery and peachy-nude flats. It was very comfortable and light, which was a blessing on such a hot day. I even got my hair curled for the occasion.
My Reading Progress:
Books Completed
I had so much fun listening to this on audio. I don't think I will be doing a review for it because, its Harry Potter.. What more can I add to it that hasn't already been said? I will just say that the narrator did a wonderful job with all the characters voices. Hopefully the second book in the series will come available through my library's OverDrive app soon.
Recent Posts:
Coming Up this Week:
Tuesday: Book Unhaul: June 2016
Thursday: Book Review: Angels and Demons (Robert Langdon, #1) by Dan Brown RATING: 4/5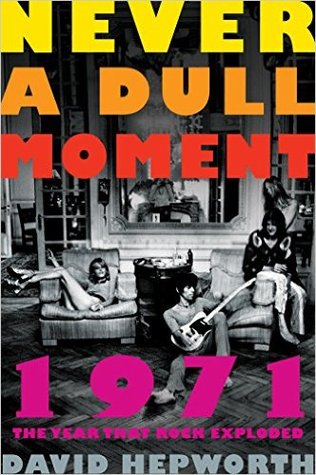 I was hoping to finish this one today, but sleep won over. It shouldn't take me much long to complete though.
Next up on my TBR is:
And that is all for this weeks wrap-up. I hope you all had a great weekend and happy reading!