Hello everyone,
I'm racing to get this posted before midnight, as I have another one already lined up to be published. I try to spread out my posts throughout the week. But because I've made some good reading progress lately and I'm reading two different books, I thought I'd do this Sunday wrap-up.
My Reading Progress:
I have completed 2 books since my last update.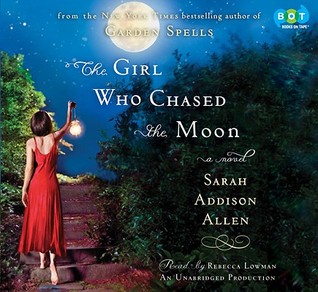 The Girl Who Chased the Moon by Sarah Addison Allen
My Rating: 🌟🌟🌟🌟
I listened to this contemporary fiction in audio format via the Overdrive app. I enjoyed it and hope to read more from this author.
The Day the Falls Stood Still by Cathy Marie Buchanan
My Rating: 🌟🌟🌟🌟🌟
I really liked this historical fiction set in Niagara Falls. Not only was it a great history lesson on my own province, but it is set in a location I've been several times.
Currently Reading
I hope you all had a wonderful weekend.
Happy reading!
Links