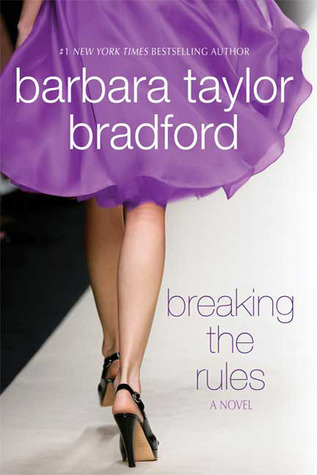 Title: Breaking the Rules (Emma Harte Saga #7)
Author: Barbara Taylor Bradford
Published: October 2009
Published By: St. Martin's Press
Format Read: Paperback
Genre: Romance, Contemporary, Drama, Series
Date Read: July 2015
Rating: DNF


After an attack on her life, a young woman flees London home for New York City. There she reinvents herself in the style of Audrey Hepburn and becomes a model by the name of "M".
There was something in the way the conversations were written that irked me. They just didn't come across as realistic, nor did the direction the plotline was going. I wanted to continue on to discover the mystery of why "M" was attacked, but the more I read, the more I became irritated. Around 120 pages, I decided that it was best that I put this book aside and move on to something that interested me more.
Breaking the Rules is the second book that I have read by Barbara Taylor Bradford and when I began I didn't realise that it was part of a series. The first book was A Sudden Change of Heart, which was an alright story. I won't rule out reading other books by this author however I won't be continuing with the Emma Harte series.