The topic for this weeks 10 Ten Tuesday is books from my childhood that I would like to reread.
Here is my list in no particular order:
The Witch at Blackbird Pond by Elizabeth George Speare
This is a book from my childhood that I still pick up and read every so many years. I'm looking forward to revisiting Kit Tyler's story about life in a Puritan Connecticut Colony.
2.
Something from Nothing by Phoebe Gilman
Something from Nothing isn't a novel but a story book that I read over and over again as a child. It is an old Jewish story about a boy, his grandfather and a blanket, with beautiful illustrations from Phoebe Gilman.
3.
The Little House Series by Laura Ingalls Wilder
I know for sure that I read Little House in the Big Woods (and reread just last year) and Little House on the Prairie, but I can't remember for sure if I completed the series. Either way I would like to read and re-read them all again.
One of my all- time favourite books about a young girl growing up during the Great Depression in Toronto.
Over the years my original copy got lost, so I was really excited when I found it in a library book sale a while back.
5.
The Guests of War Trilogy by Kit Pearson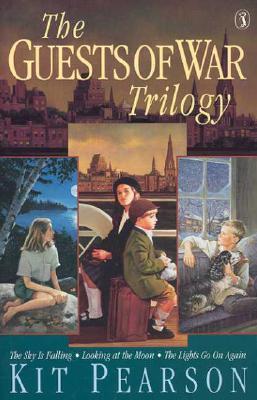 Another one of my favourite set in Toronto. However this one takes place during WWII. I also re-read this book every couple of years.
6.
The Anne of Green Gables Series by LM Montgomery
I am only missing 2 books from this collection: Book #7 Rainbow Valley and #9 The Road to Yesterday.
7.
Love You Forever by Robert Munsch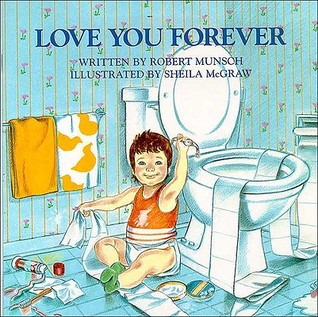 Again another storybook, not novel but my list wouldn't be complete without it. Love you Forever is one of the most beautiful books I have ever read. I can't wait to be able to read it to my children someday.
8.
Heidi by Johanna Spyri
A wonderful classic.
9.
The Princess Diaries Series by Meg Cabot
This is a YA series but one that I would say really kick started my love for reading. I own the whole series with the exception of the newest book that has yet to be released. Whenever a new book would come out I'd re-read the entire series all over again.
10.
The Castle in the Attic by Elizabeth Winthrop
I can't say I remember too much about this book, but I do remember one of my teachers reading it to the class and finding it exciting.
Did you participate in this weeks Top 10 Tuesday? If so leave me a comment with your link, I'd love to check it out.