I can't say I'm a coffee drinker (unless you count Tim Horton's French Vanilla Cappuccino. Yes I'm Canadian) but that's ok. We don't actually have to drink the coffee to participate right? Hope not.. *gag*
Black Coffee –Name a Series that's tough to get into but has hard-core fans
Game of Thrones by George R.R. Martin
Image from Goodreads
Others have been mentioning Lord of the Rings for this question, so I thought I'd switch it up. I've tried to get into Game of Thrones; both the show and the books, but it's just not my thing. I wish I liked it, especially considering my boyfriend and other members of my family are big fans of the series.

Peppermint Mocha –Name a book that gets more popular during the winter or festive time of the year
A Christmas Carol by Charles Dickens
Image from Goodreads
The ultimate classic Christmas book. This has been a favourite of many for generations. I have read the book but I have to say I am much more of a fan of the re-makes. Most specifically the Disney version.
Hot Chocolate –What is your favourite children's book?
Love You Forever by Robert Munsch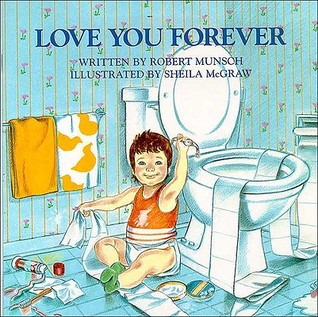 Image from Goodreads
Whenever I think back to my Childhood this is one of the book that stands out in my memory as one I read over and over again. One day I hope to be able to pass it down to my children.
Double Shot of Espresso –Name a book that kept you on the edge of your seat from start to finish
See Jane Run by Joy Fielding
Image from Goodreads
I don't read many thrillers or suspense novels but this one was recommended to me, so I gave it a shot. I was so curious to learn what was really going that I raced through the book only to become so disturbed when the truth was revealed.
Starbucks –Name a book that you see everywhere
Cinder by Marissa Meyer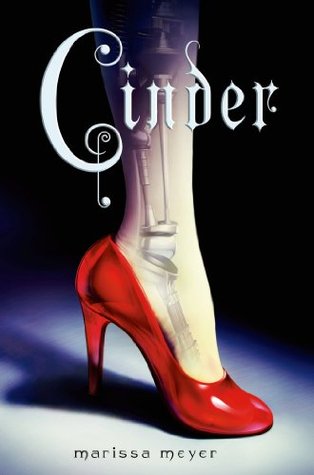 Image from Goodreads
Whenever I go into a store that sells books I see or hear about this book and the rest of The Lunar Chronicles Series. Many of the bloggers and booktuber's I follow love it as well. It is even this month's Bookworm Bitches book club pick. So I reluctantly checked it out of the library last week. I admit, I read the first page and gave up. I just knew it wasn't for me. Cyborg's, no thank you.

That Hipster Coffee Shop –Give a book by an indie author a shout out.
What Stays in Vegas by Beth Labonte
Image from Goodreads


I found a Kindle Edition of this book on Amazon for free, last year. It was a fun, quick contemporary romance. Check out my Goodreads review at the link:
https://www.goodreads.com/review/show/875138194?book_show_action=false
Oops, Accidentally Got Decaf –Name a book you were expecting more from
The Invention of Wings by Sue Monk Kidd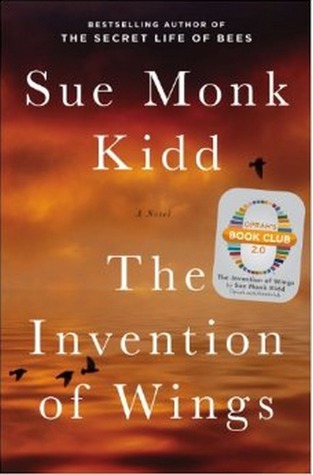 Image from Goodreads
Don't get me wrong it was still a decent book and I did learn a lot about Sarah Grimke. But.. considering how I absolutely loved Sue Monk Kidd's The Secret Life of Bee's, I had my standards set very high going into The Invention of Wings. Unfortunately it didn't grip me like the other one did. My Goodreads review can be found at the link:
https://www.goodreads.com/review/show/818893739?book_show_action=false
The Perfect Blend –Name a book or series that was both bitter and sweet but ultimately satisfying.
The Stephanie Plum Series by Janet Evanovich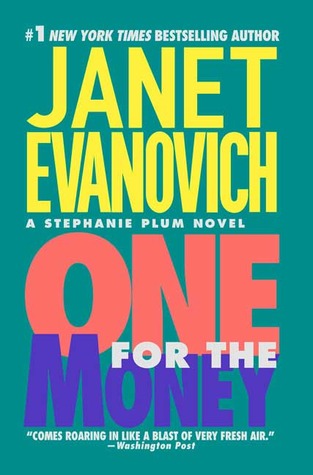 I have currently read the first 15 books in this series. It is satisfying to me because it offers a bit of comedy, a bit of romance and a lot of action. However it is also bitter in that the last couple of books I have read in the series haven't been as good. Stephanie Plum and I have been on a break for a while now, but I'm interested in picking up the next book soon.
Well, that's my list. What do you think? Are there any books here that you agree with or disagree with? Leave me a message in the comments, as I would love to hear what you all think. Also if you have participated in this tag too, don't forget to leave your link so I can check it out.